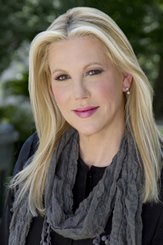 Laura Lane McNeal grew up In New Orleans where people laugh a lot, talk with their hands, love good music, good food, and will make up any excuse for a party.
After receiving two undergraduate degrees from Southern Methodist University (a Bachelor of Fine Arts and a Bachelor of Business Administration), she went on to earn an MBA from Tulane University. She spent most of her career in advertising, working for firms in New York and Dallas, before returning to New Orleans where she started her own marketing consulting firm and became a free-lance writer as well as a decorative artist. In 2005, when the devastation of Hurricane Katrina left her with having to rebuild her life, Laura seized the opportunity to fulfill her lifetime dream of becoming a writer. She hasn't stopped since.
Laura resides in New Orleans and is married with two sons. DOLLBABY is her first published novel. She is presently working on a second novel.